Are you ready to go deep and discover your unique, soulful, intelligent, and meaningful place in the world?
Life is not random, your experiences are meaningful — even your wounds, all experiences are a call to the soul…
Would you like to stop repeating unwanted cycles? Are you desiring to be fueled by fulfillment rather than shame? Are you ready to restore yourself after trauma, heartbreak or betrayal? Energy Medicine may be the tool you need to rekindle your zest for life, reclaim your unique vision, and recover the core strengths to put you on your path to empowerment.
We all have dreams for our life and our future — desires within us that feel important and necessary to living a life of purpose. So why do so many people accept a life of unfulfillment?
Most people struggle in silence, fear slowly strangling their passions and desire to make changes in their personal and professional lives. Dreams of living your ideal life, doing fulfilling work, experiencing true intimacy with a partner, and achieving flow and abundance in your life become muted — but, in your heart, you know these dreams can be realized, you just can't seem to figure out how, and where to begin...
When you are feeling dispassionate, disconnected, foggy, or unmotivated this signals a loss of personal power. Using energy based practices we can regain our personal power and stop energy leaks from draining us.
Healing stems from the power of Nature itself. These techniques will help you tap into the power and intelligence of Nature all around and will show you how to wield this personal power for manifestation of good in your life and others. When you begin experiencing the healing of energy medicine, you'll feel as though you've returned to your authentic self, with the promise you were born to realize.
Discover the root causes of your anxiety and self doubt and learn tools to heal them. Find out why repeating patterns happen in your life and learn how you can get unstuck. Receive the support to build the foundation and framework you need to create lasting transformation and experience healing at a deep and personal level.
If you have ever thought...
I Can't Remember Portions of My Childhood

I Can't Seem to find Fulfillment Professionally

I Can't Stop Thinking About the Past

I Keep Repeating the Same Patterns
I Just Don't Feel Whole

Why Am I Here? I Don't Feel Like I Belong

There's Got To Be More to Life...

I Long for Meaningful Relationships
When you are cut off from the truth of your essence, you don't just fail to fulfill your potential, you experience many other side-effects. The challenges you face in the other areas — health, work, relationships, prosperity — are often symptoms of a disconnection from this divine pattern in you. That's why many attempts to solve those other problems don't work — because they're symptoms, not the cause.
In learning the basis of energy medicine you can learn to self heal and shift at the internal level, releasing deep imprints from the past, and this is when your external world will begin to re-organize around you, as your "new" vision comes into focus. You will learn practices that empower you to step beyond your mind and emotions.
Reclaim Your Unique Vision
A vision is not a glimpse of what will be in the future — it's an awareness of what is already true within you, here and now.
The vision is not something you make up, it is who you were born to be. It's your true power, your essence, your genius, and the source of your abundance.
When you rediscover your vision and begin to align with the forces of nature, you activate the latent power within you and begin to dissolve many of your problems. This is when miracles can happen.
Working with a trusted Guide and teacher can help you reach your own deepest insights, one-on-one mentorship can help usher you from darkness and confusion into the dawn of new potential. You will transform your old patterns into a new way of being with energy medicine techniques, and be guided in a very personalized program from the comfort of your home each week.
In her one on one work with clients, Chloë offers unique energy medicine tools, intuitive coaching techniques, coupled with neuroscience methodology. The 3 month program delivers strategies, tools, and systems that will heal the past and empower you to reshape your future. This kind of energy mentorship is designed to help you get unstuck, release subconscious blocks, and enhance & restore self-confidence and self-love.
Whether your goal is to have the freedom to choose your own path or rekindle your passion for living, the key to contentment is knowing how to navigate the hidden landscapes of energy.
Chloë is highly praised for her ability to help people understand their life's purpose and develop practical strategies to claim their destiny with courage and grace.
RESULTS YOU MAY EXPECT:
Understand ways in which your beliefs, and other factors are unconsciously influencing your life

Refine your internal guidance system and build internal capacities and habits, to manage the outer challenges of our lives

Experience a variety of transformative practices that expand awareness, increase mindfulness, reduce stress, and develop personal resilience

Fine tune those qualities that define your most authentic self

Develop communication and relationship skills to successfully handle emotions and difficult situations

Engage mind, body, heart, and spirit for optimal wellbeing
Explore how to transform your life, your work, your relationships, and your world in ways that empower and promote health, life balance, and wellbeing.
Learn to listen to your internal compass in order to guide you on the path that is right for you

Uncover your unique tools and keys to creating a life you love living

Overcome anxiety, fear, & self doubt

Find meaning in your past failures

Release yourself from fear

Believe in yourself again
When you start to identify with your inner guidance, you begin to feel more able, creative, and enthusiastic about your life. You will become re-engaged with life and get out of the fog you're most likely living in. Then you begin to have more energy and clarity to take actions that are in alignment with your true self.
Step Into You
Go beyond mindset... live from your heart…
Explore Deeply processes help you identify beliefs that are holding you back and begin to use techniques that alchemize negative beliefs into active beliefs that work for you. Use tools to initiate communication between your conscious and subconscious, and then begin to gather evidential signs of proof that the internal work is changing the external experiences.
The goal is to help you create a clear vision and action plan based on the greatest awareness of your inner guidance and life purpose, where you have a sense of security and happiness and your desires are in service to your highest good. The process will help to establish a new paradigm based on personal fulfillment, and integrate a healthy relationship to self expression, beliefs around health, prosperity, and living life on purpose.
By releasing our negative patterns or emotions through energy medicine techniques and integrating new personal imprints, you will be able to break free of old patterns and consciously create your life from the place of clarity, fluidity, abundance, joy and fulfillment.
Deepen your connection to the Divine

Discover your true power & gifts

Get unstuck

Understand your calling

Experience deeper relationships & greater intimacy
WHO WILL BENEFIT FROM MENTORSHIP?
Anyone yearning to experience more in life

Anyone who wants to break free of negative patterns

Anyone wanting to feel passionate and purposeful on a daily basis

Anyone who wants to start a new career or re-invent themselves

Anyone wanting to break through to a new level of prosperity and flow
WHAT MAKES THIS DIFFERENT?
When you talk to people about your problems you may experience a temporary sense of relief and clarity. In this way you may learn reasons for disconnection and apathy, but still feel unable to breakthrough. That is because this type of teaching operates at a superficial level. Unfortunately, it does not fix the root cause at the soul level.
The limitations in your life are a symptom of something deeper. Simply talking about it is not going to fix your underlying loss of connection to soul purpose, passion, and your abilities to feel deeply, which is how anything is manifested in our lives. We must be able to reclaim our personal power in order to experience the things we long for.
Energy practices are proven to help heal depression and anxiety and return passion and purpose to our daily lives. These tools have been used for thousands of years for our wellbeing, to heal illness, both physical and spiritual.
BENEFITS YOU MAY RECEIVE:
Increased clarity and confidence

Release from negative projections

Clear past traumas & old belief systems

Experience sustainable, long-term change

Achieve faster and easier results than working by yourself

Activate your own intuitive abilities

Receive heart energy healing and become a more powerful creator

Increased confidence and a deeper understanding & greater insight into your own decision making

Greater understanding of your life's purpose and how to bring your life more into alignment with your purpose

Awaken to your greater potential

Heal subconscious blocks to happiness

Receive focused, individualized, and personal healing geared to your unique wounds, so you may receive your unique desires
You will receive one on one support and focused attention, unparalleled in the majority of other healing programs. Chloë's dedication to her clients and their success is unsurpassed in the personal development industry. You will receive exponential benefits, and as a one on one client you will receive unlimited email support and follow up support as needed throughout the twelve week program.
Clients have used these healing methods to:
Heal from a 40 year battle with depression, makeover their life, and get off medication

Learn to love again after 25 years of marriage ended in divorce

Have a lasting healthy relationship with food and alcohol instead of numbing out and binge eating

Legally rid themselves of $93,000 of debt that had been accumulated over the course of 10 years (without declaring bankruptcy)

Break from alcohol and sex addiction behavior without medication

Feel safe & secure after leaving an abusive relationship, even enjoy going out on dates again

Rediscover their passion for life and reason for living, successfully transition from an unfulfilling career to walking a path of purpose and prosperity
3 Months of Transformational Mentorship:
Your Personal Investment includes 12 one-on-one Sessions with recordings:
Your Investment paid in full $2200 US
Your investment paid in 3 monthly installments.
The schedule for private clients is limited – you must submit an application to reserve your mentorship space.
If you are interested in working with Chloë, please fill out the application below. Please give 24 to 48 hours for your application to be reviewed and expect to be contacted by Chloë in order to set up an appointment to meet to discuss the program. Due to the nature of this work you must meet with Chloë first to determine if working together is a good fit.
WHAT IF I CAN'T AFFORD IT?
I understand this dilemma and spent nearly a decade believing that my personal happiness would show up one day, and in the meantime I couldn't afford to get help until my circumstances changed. In fact, it wasn't until I invested in my personal wellness that my circumstances changed. The limiting belief of there's "never enough" along with the feeling that you aren't worth it, is often the direct result of childhood imprinting and inherited belief systems.
You are here for a reason.
The belief systems of lack and limitation prevent opportunities from materializing and leave you stuck in the unhappiness of repeated self defeating patterns. If you are considering investing in one-on-one work with me, I want to applaud your courage. This is a courageous choice and a huge step in your self development.
Investing in yourself and your happiness is a sound life decision. Time matters, don't let another year pass you by. Just like putting money into an investment account – you will reap the rewards for years to come. These are personalized tools for life, that will serve you over and over again.
FINANCING OPTION: You may choose to apply to PayPal Credit and make 6 monthly payments interest free. To pay with PayPal Credit Financing, please let me know you wish to choose this option and I will invoice you. Once you receive the invoice you can choose to pay with a credit or debit card, bank account, PayPal balance, or PayPal Credit financing. [1] PayPal Credit is subject to consumer credit approval, as determined by the lender, Comenity Capital Bank. Please note that eligibility is completely based on PayPal's credit application qualifications — Explore Deeply nor Chloë Rain have zero bearing on acceptance into this financing program.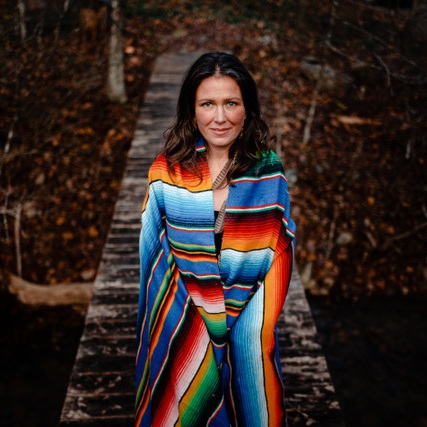 Chloë Rain, Founder of Explore Deeply
The Explore Deeply self-discovery process will connect you at a deeper level to source energy and help you to claim new levels of personal power so that you may fully express your authentic self, experience joy, and freedom.
Together we will uncover your true desires. I will support you, help you by nurturing your dreams, and I will personally take a stand for who you truly are, so that you may do what it is you were put here on this earth to do, by removing what is in the way of living the life of your dreams. I believe you are here to leave a legacy and make an impact on the world.
I work with a limited number of clients at a time who are committed to showing up 100% for each session, and who strongly desire to transform their lives and break through any limitations holding them back from living the life they have always imagined.
The work is designed to connect you to the voice of your inner guidance and establish trust within, engage your own unique sense of self, and express, integrate, and empower new self awareness that will serve you in experiencing greater fulfillment and personal freedom. I believe the reason energy medicine and shamanism are at work and alive in these times, is because people are longing to be reconnected to their Spirit and Soul and the Heart of Mother Earth.
WHAT PEOPLE ARE SAYING...
Things have begun to fall into place in my life, that I never imagined were possible...
I've done a lot of self-help, self-development work on my own, but somehow I hadn't ended up getting anywhere or feeling consistently happy.
I was ok, but life just seemed to keep on going, one day to the next. When I got hit with a big and unexpected life transition, I knew it was time for a change. But I had no idea what to do next.
Working with Chloë has given me a sense of security and strength in my life that I have never before possessed. I understand the truth of my existence at a deeper level and know how to source my inner strength. Things have begun to fall into place in my life, that I never imagined were possible for me, before my work with Chloë. — Lisa B
I started to understand my life...
Before I started working with Chloë, I was depressed, lost, and out of hope. I didn't believe that could ever change, but I was seeking. In six weeks I had this new awareness that I couldn't explain, things looked the same, but I felt different. I was shocked.
I hit a rough patch after that, but Chloë told me that was normal, and things would get better. Even though I still had bad days, I started to understand my life and who I had been all this time, and why. I realized that I was unhappy because I wasn't really being the person I wanted to be.
I'm not sure I could have had this breakthrough alone. I would have thought I was going crazy, but actually I was getting to know myself, my true self, for the first time in my life. — Paul S
I felt out of options. Traditional therapy had not provided me with the insights I was craving...
Once I was feeling disconnected, confused and adrift. As a result of working one-on-one with Chloë, life feels more purposeful, anchored and alive.
Initially, I was hesitant to make the financial commitment to a coaching/healing program. I was stuck in the story of scarcity and competition.
However, I felt out of options. Traditional therapy had not provided me with the insights I was craving. The denial broke when I finally came to the conclusion that becoming the person I so longingly desired to be was dependent upon me being connected, grounded and tuned into my own self.
Only then could I even begin to have the life experience I desired; "life artistry" sounded exactly like what I had been looking for.
After just the first one-on-one session with Chloë, I knew that this was different from all the other paths I had taken before. I felt deeply heard and energetically supported.
I feel energetically lighter and now take informed action, trusting in the path that is uniquely mine. — Marlee F