I walk to the center of the city, The Plaza de Armas the heart of Cusco, everyday and sit a little while in the square. I'd say I'm here to people watch, but so far I'm pretty sure I'm one of the people being watched. I'm an obvious tourist amidst the locals.
I've been approached by only one Brichero, and about 52 women trying to sell me something. I had been warned by my hosts that there are men, they call them Bricheros, who are looking for someone like myself to woo and fall in love with them as a "bridge back to the states". He was cute with long wavy hair and a ridiculous mustache, wearing a light pink shirt, and carrying a guitar on his back.
I was sitting in the sun with my back to the fountain protecting my open journal and wet ink from the splash of the water flowing from the statues. He asked if I was a writer.
Yes, I smiled, and not soon thereafter he asked if I wanted to be alone... and I appreciated his question, even if he didn't understand that the significance of his question was greater than just him leaving me alone to my writing.... I've gotten attached to my alone time with my inner thoughts and voices.
Another time, and a slightly younger more naive me, would have thought the stars were aligning. I would have swooned at the sound of his guitar and contemplated falling in love, but I'm not sure I would have been able to get past that mustache.
I've felt pretty clear, on this trip to Peru, I am not here to find love. Well at least not that kind of love. I am adjusting to the slowing of my internal to-do list, not because things here are slow, but because my priorities have shifted from my own plans, to opening to what the Divine has planned for me and being present in every moment of what today brings.
For many years, I had made sure I was far away from the small town and old mountains of my birth place. Now, being away from those valleys and hills of home, I miss my daily walk and meditation immersed in their company.
I hadn't realized how the spirit of the land back home had seeped into my bones, and though, at times, I would have labeled the time in my cabin alone as isolating, it seems that my alone time has been spent in building a personal relationship with the trees, the birds, the animals, and the mountains that are my home in Virginia.
Listening to their voices, their song, their wisdom... I miss them, like I would miss a close friend that I'm used to spending quality time with daily. I can see the curves, in my mind's eye, of the three mile loop I do daily around our property that ends in the National Forest, and then the moss covered path I take back to my cabin, passing the pond, and the gigantic black walnut tree that shades the fire pit where I offer fire ceremony.
I know when we reunite, I'll have a deeper reverence for their company.
I also know, that my reason and purpose for being here in Peru is much greater than I imagined before arriving.
And that is exciting and at the same time a bit unnerving. I wriggle around in my own body trying as best as I know how to stay present, not to project, and not to wish for future knowings.
I remind myself when I first started out on this path, I didn't have any expectations of what I was doing or why I was in a certain place. I was engaged in doing something I had never done before. I remind myself, this is all there is to do.
Just be, without agenda.
I remind myself of that semi-panic attack I had in the bookstore on that rainy day in Paris when I realized I didn't have a purpose or a reason for doing anything, I wasn't on a task mission. All I had was time and myself.
I remind myself of that first time I went camping by myself on the Pacific ocean. I had just purchased a big tent because I wanted lots of space inside to be able to stand up to change my underwear, though I soon stopped wearing underwear on camping trips- figuring out it was too much of a bother. I woke up in the middle of the night freezing cold, my whole body shivering.
I went for a walk on the beach under the full moon. My thoughts were pounding my consciousness with a force greater and more angry than the waves hitting the beach. In those moments, the waves were gently rolling in, compared to the raging of my own internal voices. Yet, the waves were powerfully and rhythmically drowning the voices within.
I heard, "BE MASTER OF MOMENT."
This moment.
This.
As I paced the shoreline of the beach and a doubt, or a negative thought, or a heartache, or a failure would pop into my mind. I would hear:
BE MASTER OF MOMENT.
THIS MOMENT.
THIS.
Though I had never heard this statement before, I knew the voice. The voice from that which is tuned into the greater consciousness.
I knew exactly what I was being told. With each wave coming in and washing over the shells and soaking into the sand, one after the other, after the other, after the other.
I knew the depth of this concept was as vast as the ocean, as powerful as the force of the waves, and as simple as EACH AND EVERY MOMENT.
What I have learned is, when the answer doesn't become clear right away, you begin to question yourself.
You wonder if you were listening to your Inner Guidance or some other voice? But that questioning, that doubt, that voice, is not the voice of your inner wisdom, that's the voice of fear, of conditioning, of past hurts and disappointments...
It's the voice that wants to keep you safe, keep you safe from ever being discouraged or disappointed again, but it's also the voice that keeps you from having any kind of different experience at all.
How do you know which voice are you listening to?
How do you conquer negative self talk?
How do you get over the fear of letting go?
Become Master Of Moment.
This moment.
This.
Plaza de Armas, Cusco Peru... join me here this fall for a Spiritual Pilgrimage.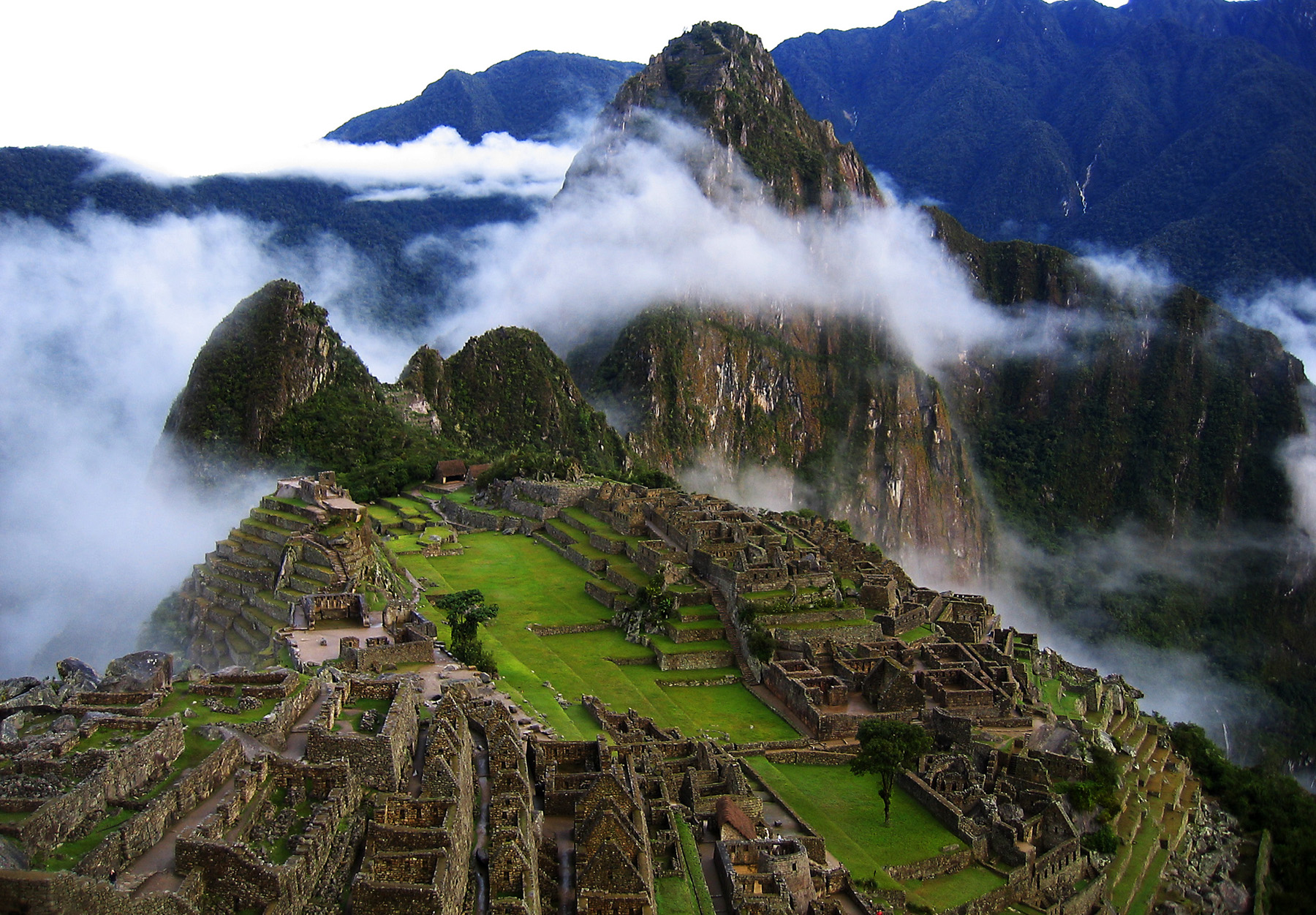 Spiritual Pilgrimage to Cusco & Machu Picchu Peru